Side Thrusters
Home > Product > Side Thrusters > Side Thrusters
Superior Reliability
Benefiting from a strong production track record, KAMOME side thrusters continue to be developed. Excelling in performance and reliability, they improve ship control and energy conservation. Side thrusters are now essential for berthing and unberthing, for sailing in narrow waterways, maintaining position and for other ship control.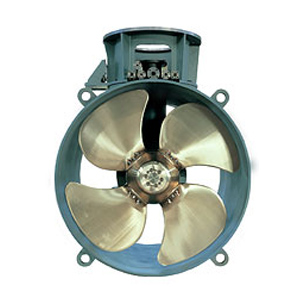 TCB-type Series (Controllable Pitch Propellers)
Excellence in Ship Control
TCB-type series side thrusters incorporate controllable pitch propellers. They require no propeller reverse mechanism and therefore allow quick conversion in thrust direction and easy adjustment for thrust level.
Features
High durability
Easy fitting
Decreased noise and vibration
Rational maintenance
Easy control system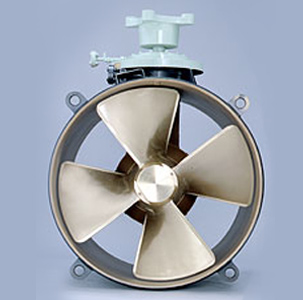 TFA-type Series (Fixed Pitch Propellers)
Simple and Robust
TFA-type series side thrusters incorporate fixed pitch propellers. Their simple and robust structure supports a high level of durability and provides easy maintainability.
Features
High performance and durability
Low level of vibration and noise
Easy to install and maintain
Wide variety of drive systems